April 24th, 2016 As you pass the Diemen-Zuid station, towards the Bergwijk Park, the delicious smell of fresh pizza dough enters your nose.
Margherita Tutta la Vita is found on the Silver Gull Road. Half a year ago, Stefano began making fresh pizzas in two wood stoves located in his Piaggio. Almost every resident, student or employee in the neighbourhood knows the pizzas that are freshly prepared for your nose. We were curious about Stefano's story and asked him if he wanted to share his passion with us.
About
Perfection is not accepted if there is nothing more to add, but when there is nothing left to take away.
How did Margherita originate?
I worked for a boss but earned little money. Making the best pizza has always been a passion. I knew that I wanted to do something about it and so was the plan for a food truck. My mother sent me some money from Italy to accomplish my goal and then, a year and a half ago, Margherita Tutta la Vita was a fact.
Was it your mother who taught you how to make a good pizza?
No, maybe a little bit. For the most part, I have learned to bake pizzas. I lived in Italy for 20 years. The crazy thing is that I never really made a pizza myself. But she did teach me to cook, the best dish they learned to learn is lasagne. Lasagna Bolognese, perfect!
Is there a reason that you have pizzas like Amico Gio and Merlina?
Say … Say. Merlina is my mother. Gio is an amico of us and his favorite pizza got his name. Mario is my father. Sarrenzano is the village in Italy where I come from and the favorite pizza of most customers. My favorite pizza always stays classic Margherita!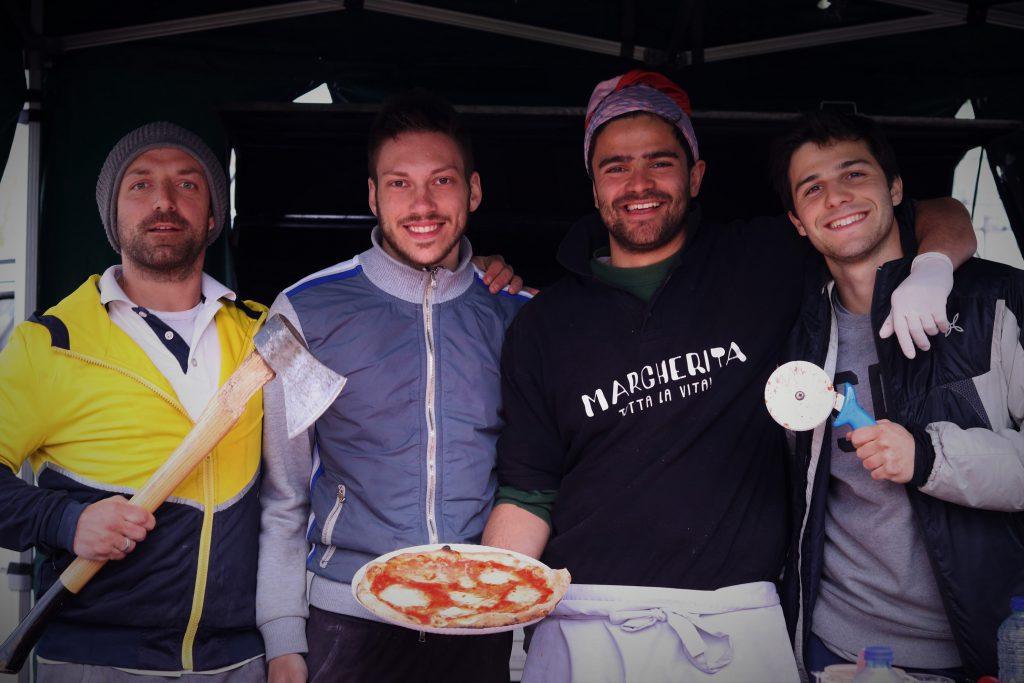 Kun je de perfecte pizza beschrijven?